What Is Digital Transformation?
---
Digital transformation is a use of technology to transform analog processes into digital ones for excellent customer experience. It is nothing more than integrating digital technology into all areas of your business and changing the way you operate and deliver value to your customers.
The term "digital transformation" has become so widely used that today it is difficult to find industries without digital transformation processes. Every entrepreneur must know and understand this concept. Rethinking old operating models and introducing new, automated digital solutions can primarily help us meet the needs of customers and stay ahead of the competition.
Thanks to digital transformation, we can more than ever take advantage of facilities such as instant transfers over the phone, use of pervasive e-commerce services and services available round the clock. Undoubtedly, digitization means progress and makes life easier for each of us. Today, e-doctor's leave, e-prescriptions, e-referrals, e-ID, e-driving license, e-transfers have become a standard. It is also a huge challenge for companies and entrepreneurs who want to provide services at the highest possible level.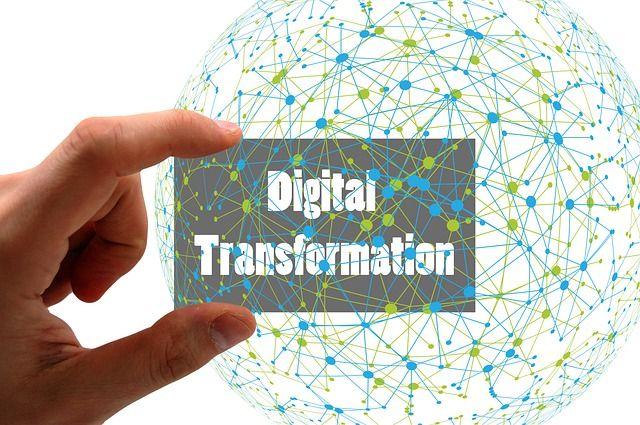 Digital Transformation is currently an important point in the development strategies of many companies. Digital work tools can improve productivity and significantly contribute to the development of the organization. Companies in which many processes are still handled manually will soon be forced to switch to more modern and efficient solutions - i.e. automated. How will it contribute to their success? More efficient sales, more effective and personalized marketing, effective data collection and the possibility of their analysis, or in large organizations improvement of human resource management processes.
Digitization, Digitalization, and Digital Transformation - What is the Difference Between them?
Digital Transformation means the changes associated with the use of digital technology in all aspects of human society. Traditional mobile phones gave way to modern smartphones, watches replaced by smartwatches, e-banking, cameras with a digital matrix are just some examples.
What does digitalization mean?
Digitalization is the process of leveraging digitization to improve business processes. Digitalization means making digitized information work for you. This term refers to the use of digital technologies and data to create revenue, improve business, and create a digital culture where digital information is at the core.
What does digitization mean?
Digitization is the process of converting information from a physical format to digital one. It means converting something non-digital into a digital representation to be used by computer systems and automate processes or workflows. Digitization enables to create business value, which needs data. It helps to lay the foundation for business use cases that leverage the data.
Digitization and digitalization are closely associated. They are often used interchangeably, but they are two different things.
Why does Digital Transformation Matter?

Digitization is no longer just a convenience. It is a necessity that affects all areas of our lives. Understanding it and adapting to it is not only a challenge for entrepreneurs. It is also a challenge for people who have to follow modern trends and be able to find their own place among technological changes. We are now entering the digital age.
Digitization breaks down barriers between people, businesses and things. Removing these barriers allows you to develop new products and services, as well as find more efficient ways of doing things. People have less and less time. They also want to make better use of it. Thanks to modern tools, e.g. in the areas of HR accounting or production management, we are able to manage processes and people much better. Boost of effectiveness of our actions enable us to save time and money. Today, business success increasingly depends on the ability to use technologies that allow you to support your business goals. Process automation is a significant improvement which helps to limit company's expenses.
Start your digital transformation today!
Let's Talk
Digital Transformation Framework
---
To carry out digital transformation in a company effectively, you need to know the available tools in depth. The most important technologies that are used in the digital transformation of the company are:
ERP systems that integrate all processes taking place in a company;
wide-ranging analysis programs, e.g. QlikView, Qlik Sense, Microsoft Power BI, Tableau;
data storage in the cloud, a hybrid cloud (a combination of private and public) works best;
artificial intelligence (AI), i.e. the ability of machines to have human skills related to learning, planning, as well as understanding and creativity, e.g. machine learning;
Internet of Things (IoT) which is a network of related and cooperating devices;
Robotic Process Automation (RPA);
cloud computing related to data processing based on external services.
It is worth using the solutions described above that will support the entire process. A crucial step when adapting digital transformation tools should be changing the work culture so that you can get the most benefits from their implementation in the company.
Digital Transformation Areas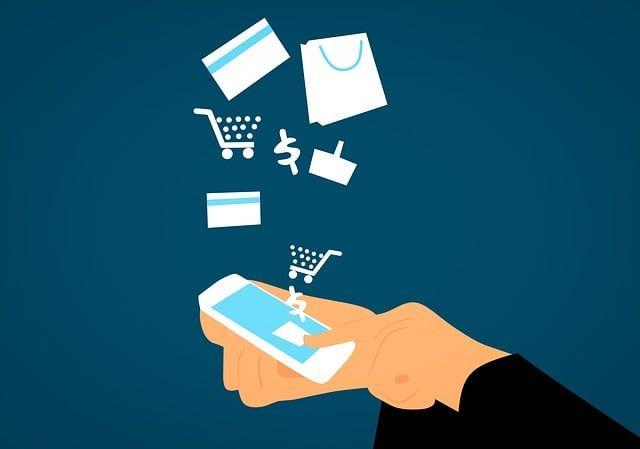 It is hard to imagine areas where digital transformation will not appear. Digital banking, digital shopping vouchers, digital loyalty cards, click-and-collect services, online self-service accounts for customers. Digitization is widespread and offers plenty of opportunities. It makes life easier, streamlines processes.
There are more and more interesting programs on the market in the area of digitization in medicine. E-advice, e-visits and all kinds of online medical consultations in the upcoming years will likely start to displace traditional medical advice. Digitization can also be observed in areas such as HR where, for example, traditional employee evaluation methods are becoming a thing of the past. There are more and more products that in a few minutes allow you to do work that previously took several weeks. Today, the manager does not have to attend the traditional one-to-one meetings once a month. Thanks to the progress of digitization, there are methods of collecting immediate feedback - every day or even several times a day. Thanks to this, we can react more efficiently to problems arising in the company and solve them without delay. The vision of the widespread use of avatars that will represent us at online meetings is becoming more and more real. Each of us today uses many amenities, like a calculator, a calendar or a phone camera. These things are excellent examples of digitization without which it is difficult for us to imagine everyday living.
What is Possible with Digital Transformation?
The pace of development of digital transformation and its possibilities depend on the extent to which enterprises respond to market needs and use modern solutions. For several years, there has been a clear increase in the use of artificial intelligence and robots, which will eventually replace human work in many areas. The ability to collect and process valuable data also plays a huge role in the progress of digitization. All digital solutions improve the work of enterprises, increase the efficiency of plants and optimize costs. Properly collected and processed data will help you make the right business decisions and respond wisely to the needs of a dynamically changing market.
Translating all this into concrete benefits, it can be said that thanks to the progress of digital transformation:
We significantly increase the productivity and thus the profits of the organization.
We optimize and automate work in many areas, such as medicine, finance, HR or management in the organization.
We enhance cooperation between departments within the organization - we improve communication, facilitate the flow of the key information.
How can I get started on digital transformation or improve my strategy?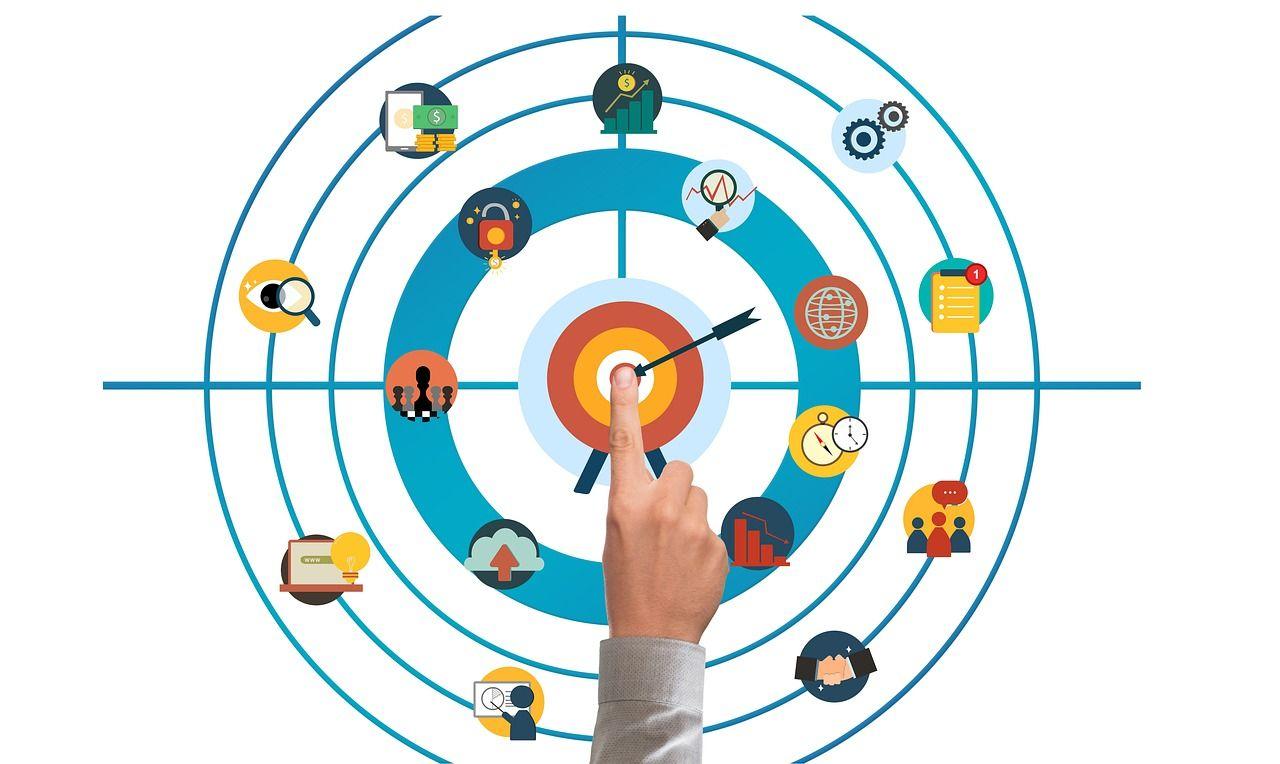 One of the key issues that we always make our clients aware of is the fact that they do not have to have ideas for ready-made solutions in their heads. The most important thing at the beginning is to gather information and determine the processes that need improvement in our company. Let's think about how many activities that today are performed manually by people could be done by computer programs or robots. Implementing new IT solutions and building a comprehensive digital strategy requires, first of all, collecting information about the setbacks in the company and if they can be improved, or what new challenges our clients bring to us. Transformation goals should be built with regards to organization's capabilities. It is also worth analyzing IT solutions existing within the company and checking the possibilities of their transformation in order to make them more efficient. A good and commonly used solution is the integration of many distributed and independent systems into modern, unified and streamlined.
Very often, organizations which plan a digital transformation strategy reach for cloud solutions. 75% of companies surveyed in September 2018 by IDC as part of the Challenge of Change study declared that they base their further development on the "cloud first" strategy. It is worth knowing that with such solutions, in addition to creating new systems based on cloud computing technology, it is also possible to transfer existing applications to the cloud.
To implement a digital transformation strategy effectively, you should:
Conduct an audit - identify areas that need improvement;
Work out a strategy and development plan - set goals and priorities;
Involve employees - show them the advantages of new solutions, plan training sessions;
Seek the support of specialists - find experts who will implement appropriate technological solutions.
Digital transformation examples
Personally, what amazes me the most is the progress of digitization in the medical industry. I believe that the skillful collection, processing and transfer of data in this area are one of the greatest challenges and the best examples of digitization progress. Creating digital twins that will support the diagnosis and treatment of various diseases is one of those areas that each of us might be interested in.
I also really like the entry of digitization into HR areas. In times of permanent shortages of employees, we must learn how to quickly react to emerging problems and solve them skillfully. There are more and more digital solutions on the market - applications that enable instant contact between the supervisor and employees, collecting feedback from them even several times a day. In these applications, with a single click of a button, the employee cannot only be assessed by the supervisor but they can also evaluate their cooperation with the supervisor. With one click, it can indicate technical problems, component shortages or other obstacles setting back the work.
Below is a subjective list of those areas where digital transformation has settled in for good and is still developing. In my opinion, it will soon affect virtually every area of our lives.
Transitioning into a remote-first workspace;
Using design thinking to analyze and optimize the customer journey;
Implementing automated customer service;
Using AI-driven insights to improve sales efficiency;
Automating employee performance management;
Digital Banking;
Production management systems (ERP systems);
Digital Shopping Coupons;
Digital membership cards;
Click-and-collect services. Digital transformation is progress and evolution. Don't be afraid of it - adapt to it.
Level Up Your Company with Digital Transformation?
A process of digital transformation of businesses has sped up significantly in the recent years. If you do not want to fall behind on your competition, think about what digital improvements you can implement into your business. Vratislavia Software can help you take your business to the next level. We offer services like custom software solutions, staff augmentation and dedicated team to let you choose the option which suits you best.
Digitize your business and get ahead of your competition!
Let's talk