Software as a service, in short - SaaS, is a very popular model of providing software. Its popularity is caused by the continuous development of cloud technologies and the huge opportunities that subsequent innovations in this area give to the creators of computer programs.
Even if you have never heard of SaaS companies, you probably still use their applications provided in this model every day.
The real gems appearing on the market are medical applications that allow you to streamline many procedures and business processes in the healthcare organizations. Good management of documentation and patient records saves time for doctors and other employees of the medical sector. It is also a guarantee of data security and no risk of data loss or damage.
To learn more about SaaS and the opportunities it offers, continue reading this article.
What Is Software as a Service?
---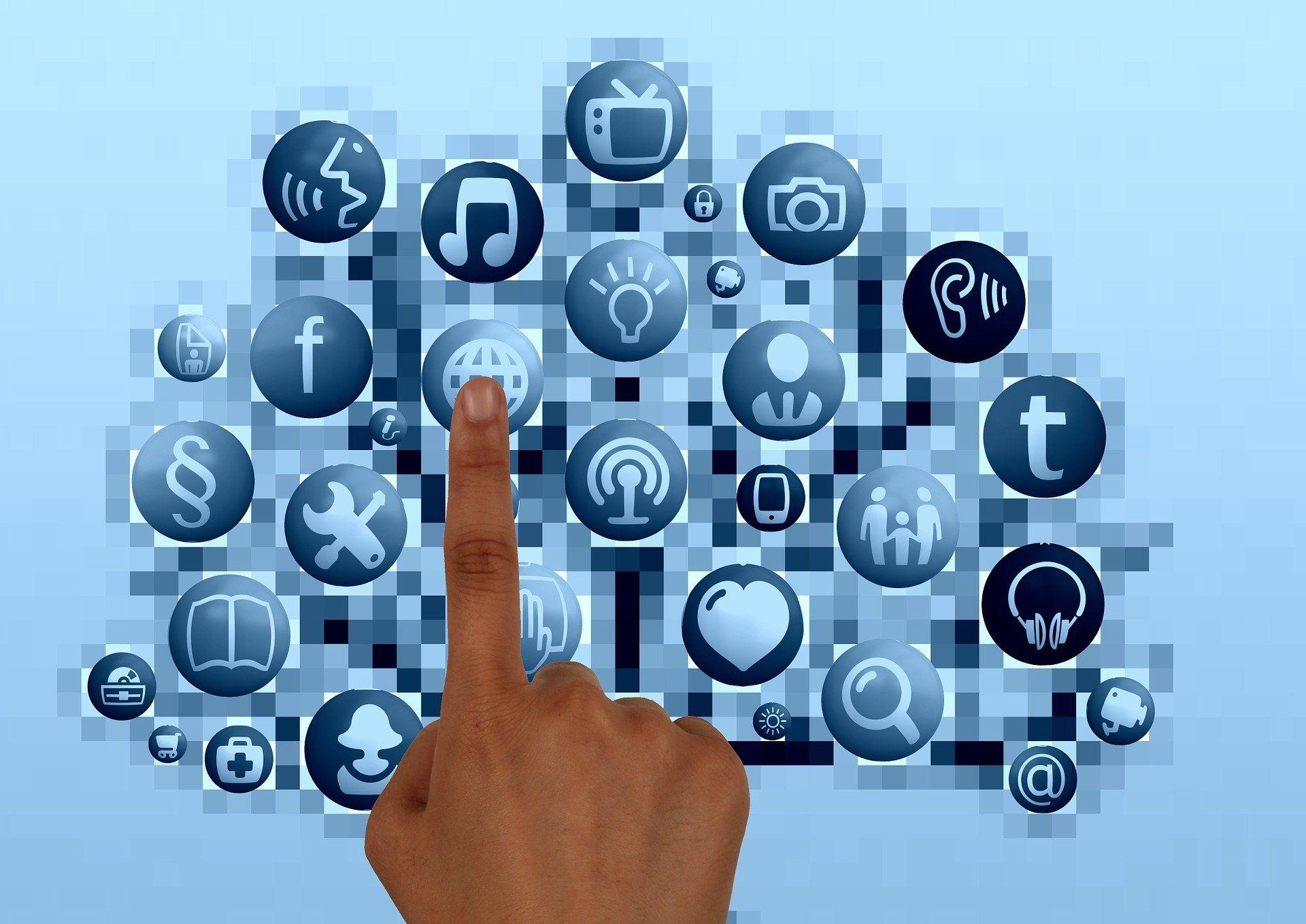 SaaS is an abbreviation of the English words software as a service, i.e. software made available in the form of a service. It is nothing more than a computer application distribution model with pay per use payment option.
Customers buy a subscription and in exchange for a regular fee, they get access to the applications they need. All resources necessary for the efficient use of a given tool/application utilize the public cloud infrastructure.
The main difference between the traditional sales model is that the customer does not physically buy the product and does not have to install it on their device. The user buys a subscription here, receives a login and password to the platform that is available online.
The fact that entrepreneurs are increasingly choosing SaaS is due to the great freedom of its use. Remote access to files, e-mail or other applications allows you to move your work to any place without the need to stay in the office and use one device. This brings invaluable benefits for companies that have facilities scattered in many places, a widespread model of remote work or for people who often have to travel and work from different places. The mobility of this model is one of its biggest advantages.
What Is HealthCare SaaS?
Medicine is one of those sectors of our lives that will require the most changes in the coming years. The insufficient number of doctors associated with the constantly increasing number of patients forces the medical industry to digitize and introduce IT solutions that will automate as many processes as possible and support doctors so that they can devote enough time to patients. Improving the quality of treatment and diagnostics as well as raising the level of patient care will not be possible without the support of specialists with appropriate applications.
Medical imaging is one of the example of use of a healthcare SaaS. Today, most modern imaging techniques such as computed tomography, MRI, ultrasound are acquired as digital images. Before viewing, they must be processed, saved and archived. Modern applications help in viewing, enhancing and editing medical images, while saving time and supporting the work of doctors.
It is certain that the needs and challenges in the medical industry will continue to grow. There is also a huge gap in the storage, processing and use of medical data. The ability to import data, support files in many formats and, last but not least, extending the patient's treatment history and better control of the patient's recovery process are some of the conveniences that come with the use of SaaS.
It is essential that the medical application is well-designed. Here are some features that every SaaS application in the medical industry should meet:
easy to use;

fast;

designed based on the knowledge and needs of specialists;

frequently updated to minimize the risk of receiving incorrect data.
Type of Software Need in The Healthcare Industry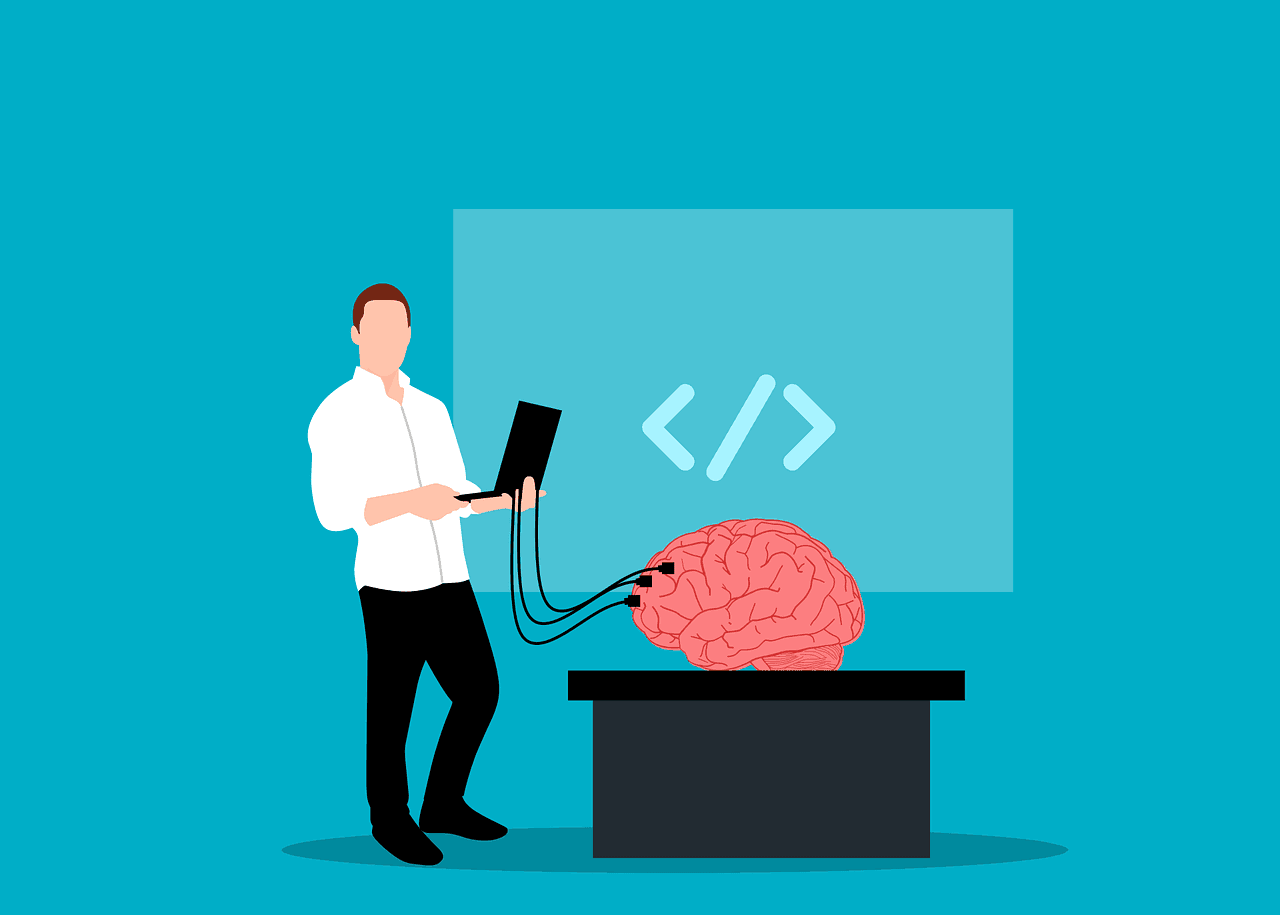 Medical applications are very diverse both in terms of functionality and the information we can obtain from them. There are applications created for both doctors and patients.
Patients are looking for products that will allow them to check their health regularly and quickly respond to emerging problems. Monitoring blood pressure, blood sugar, calories consumed or weight control are some of the parameters that can be checked using medical applications created in the SaaS model. There are also applications that are personalized calendars that send notifications about the need to check with a specialist doctor. It is something like a personal schedule of medical examinations and visits. It is especially handy for people who have to check their health with many specialist doctors regularly. Such solutions are very much needed - they allow patients to stay in good health for longer and increase their awareness of a healthy lifestyle.
The second target group that uses SaaS very commonly are doctors, nurses and paramedics. The vast majority of them declare that they currently use the application in their work due to many advantages that facilitate everyday work. What do SaaS applications give them?
Access to the drug database, including information on their purpose, dosage, price and reimbursement options.

Access to calculators to determine the dose of the drug.

Finding the code of a particular disease.

Finding the ICD-9 medical procedure code.

The ability to manage medical facilities - arranging and conducting visits, creating graphics, access to the patient's medical data, test results, history of illness and treatment.
Applications undoubtedly facilitate the daily work of doctors and allow for quick and easy access to medical data. It is also worth mentioning educational applications that allow doctors to gain the necessary knowledge. You can find programs that have libraries of professional instructional videos with recorded medical procedures or applications that allow you to read the ECG curve easily.
We have the pleasure of creating a lot of amazing products - some of them, due to the early stage of product development, cannot be revealed. We are full of optimism looking at how much is happening in the medical industry and how many interesting ideas are waiting to be implemented.
Upcoming trends in Healthcare SaaS for 2023
---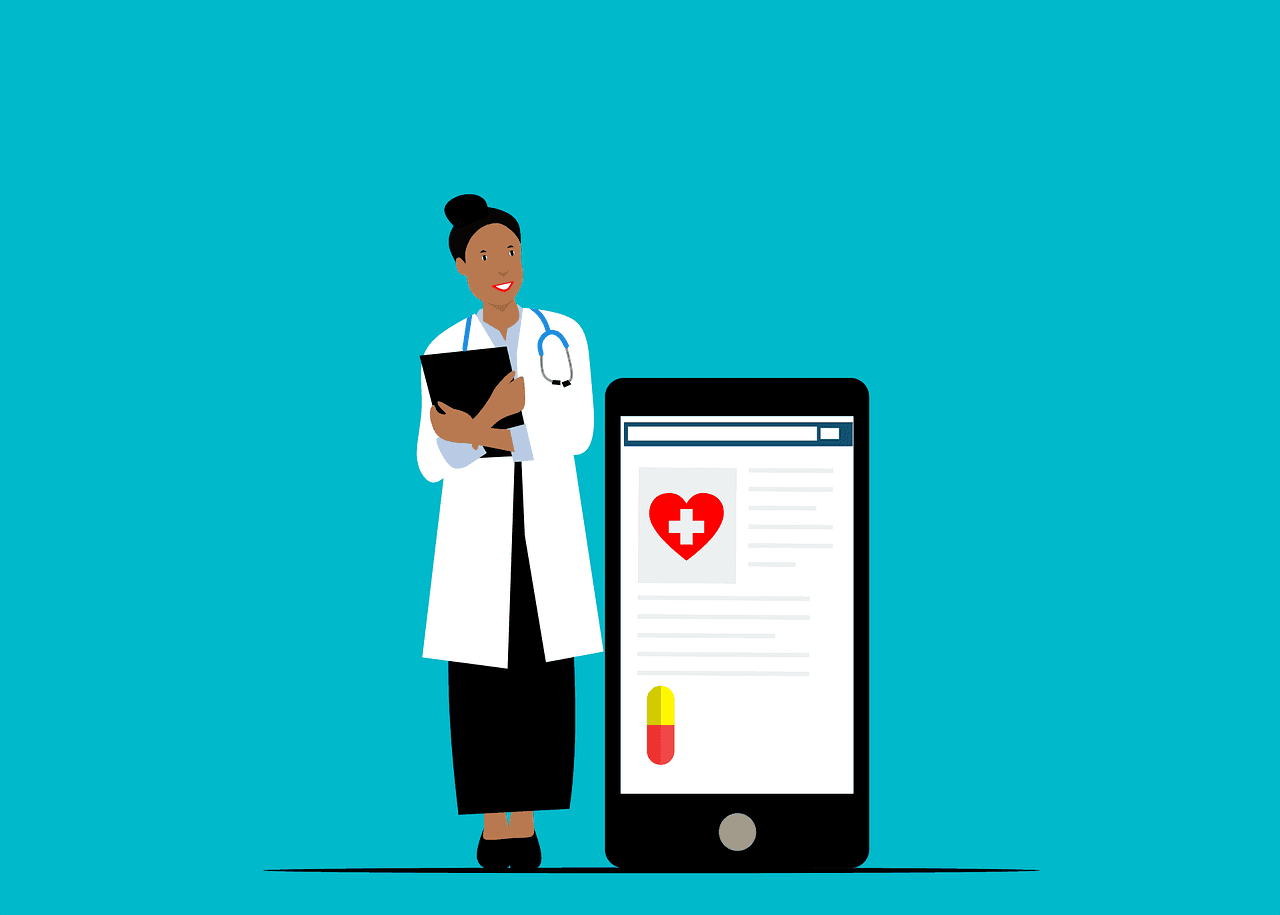 When it comes to trends, they should be considered in two ways: from the point of view of the patient and from the point of view of physicians.
When it comes to patients, we can definitely talk about increasing awareness of their own health and general well-being of the body. Patients are more and more willing to use applications that allow them to control their physical and mental condition regularly and track potential health risks. Also important are the tools that enable the selection of diet, lifestyle and activity suggestions. Such solutions allow for prevention and keeping people in good shape for longer.
When it comes to doctors, there is definitely an increasing problem of the availability of medical specialists. Long waiting times for appointments are caused by an insufficient number of doctors. It is therefore vital to find a way to use their working time as efficiently as possible. Telemedicine and virtual diagnostics are one of the main trends that will be taken into account now and in the coming years.
How to Build and Develop a Healthcare SaaS Application?
---
The most important factor in creating a SaaS application for healthcare system is co-operation with specialists and gathering relevant information about the target product. Below we present five key steps necessary to create a SaaS application in the medical sector:
Step  1: Planning
Planning - this is the first and most important step. Satisfaction with the final product largely depends on it. The key here is to indicate the problem to be solved by the application and to set the goal. At this stage, it is also necessary to precisely define who will be the end user and what functionalities are required for a given medical application. This is the stage where it is definitely worth focusing on an effective business analysis that will certainly facilitate communication and allow for very effective use of time in the first phase of project creation.
Step 2: Privacy and Security
Medical applications collect the most private information about our health, physical activity or, for example, sleep data. Data security is a critical factor to consider when creating this type of application. Created programs should be easy to use, support many users at the same time who have authorized access to their account. It is crucial to minimize the risk of errors - appropriate and regular testing of the application when introducing any changes and new functionalities.
Step 3: Complete the Documentation
When creating a SaaS application, you should ensure proper project documentation.
Documentation is an integral part of the final product. Good documentation should include a full set of instructions for users as well as technical documentation for people who may develop the product in the future. One of the biggest advantages of keeping good documentation is the fact that we can recreate a given functionality at any time, regardless of how long ago the tool was designed. When there is a need to develop functionality that was sometimes created a few years earlier with the help of documentation, you can easily recreate the coding method, regardless of whether the application is being developed by the same team of developers or its composition has changed. Well-written documentation is undoubtedly an added value that will be appreciated by the end customer.
Step 4: Selecting MVP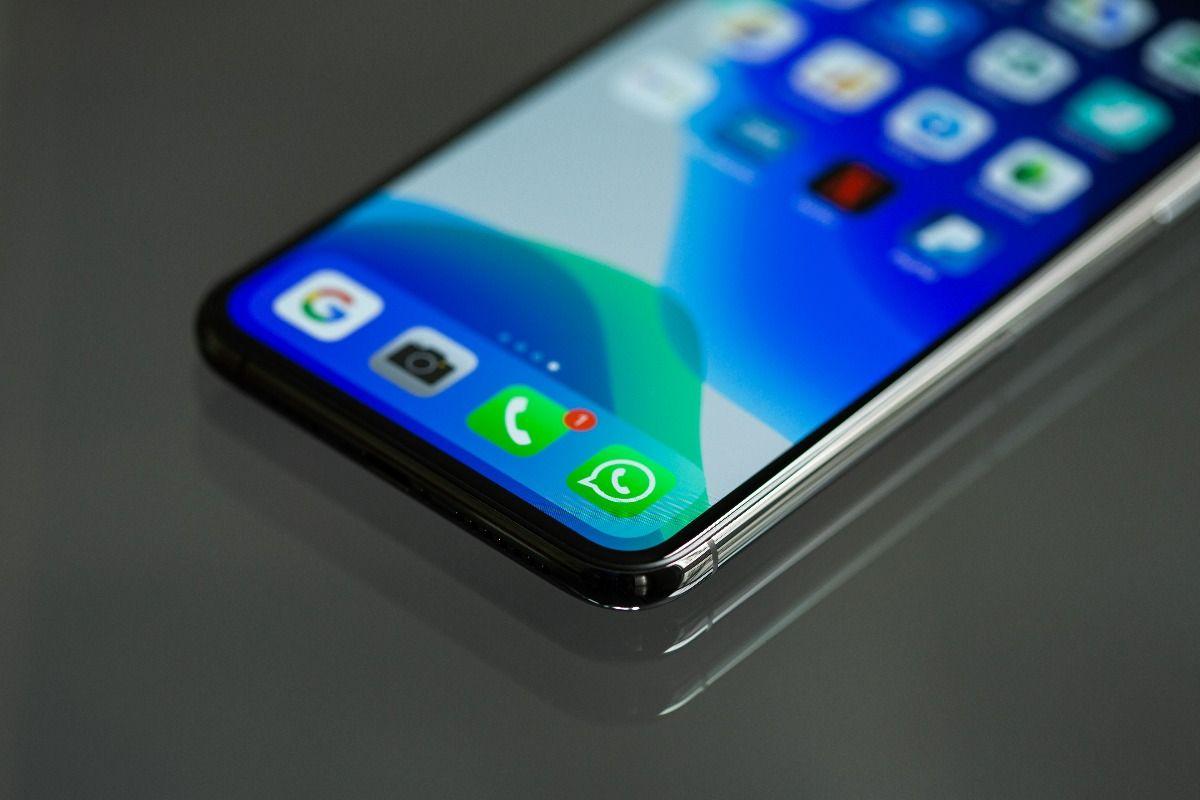 MVP is a product that contains all the functions necessary for the functioning of the application at a basic level. It is created to check whether we are responding correctly to the client's needs and whether the purpose of the application will be achieved. After the final approval of the MVP, the application development phase begins, in which a team of experienced developers and architects decide on the selection of the best technology and software language for the final SaaS application.
MVP gives us the opportunity to create and release the product quickly, collect feedback and make corrections. For the customer, it is nothing more than the opportunity to launch the first product without involving too much money and time. Read more about MVP >
Step 5: Start the Development Process
After completing the planning and selecting the technological stack, the stage of application development comes. Creating SaaS applications for the medical sector is specific and requires the introduction of people with appropriate experience and skills to the project. Please note that the application will handle sensitive data.
To create such an application, you will need programmers who have experience in front-end and back-end programming, database queries, JavaScript libraries and those who have already created SaaS applications. It is important that the selected company-service provider also provides technical support after creating the final product and helps us maintain it. One of the key factors that should be taken into account when selecting a supplier is good communication and appropriate flow of information at every stage of project creation. Frequent contacts and regular monitoring of the progress of work will definitely help in creating a high-quality final product.
Why Choose Vratislavia as a SaaS Healthcare Software Development Company?
---
Good communication and working in SCRUM
The success of the application and the satisfaction of the end customer consists of many factors. Good communication and providing customers with constant insight into the progress of work give them a great sense of security and the ability to react quickly to changes.
The Scrum methodology in which our company works is a tool that perfectly organizes the organization of the project and ensures work at the highest level for everyone. Scrum precisely defines the process of teams' operation in order to produce and deliver the final product in the best possible way. Thanks to it, the client can have constant control over the application development process.
Technical support and system maintenance
Our clients can count on full support not only at the application development stage, but also after its release to the market. We provide technical support and care for the existing system so as to give our customers maximum sense of security and minimize the risk of technical problems.
Our team includes Med-Tech developers who have experience in creating secure SaaS applications for the medical industry. Their knowledge enables us not only to select appropriate technologies and create appropriate technical documentation. It also allows you to avoid mistakes and achieve customer goals faster. We are happy to share our knowledge and experience - thanks to this we can offer our clients the best solutions, both technically and economically.
Wide range of services
No matter what business decisions our clients make, we help them. If you decide to hire an external company to create a project, we have competent and experienced development teams that understand your business and will not let you down. Read more >
We can take overall care of your SaaS application or lend you our developers. You can hire them for a month and for a year. We can support you with entire teams or fill personnel gaps in your project and provide individual specialists with expertise in particular technology. Read more >
If you decide to hire programmers and run your project on your own, you can count on our help in recruiting the best developers. Read more >
Good reviews
We know that trust is one of the main factors taken into account when choosing service providers. If you want to learn more about what customers say about us, check out the verified opinions about us on the Clutch portal.
If you would like to talk - contact us. You can take advantage of a free consultation with one of our Med-Tech developers and find out what solution will be best for your project.
Let's talk