Outsourcing is a business practice which involves an employment of an external service providers to perform tasks, handle operations or provide services. Outsourcing became a preserve of demanding and highly specialized businesses, where hiring employees is problematic and costs vast amount of money.
Outsourcing is widely used in accounting, auditing, training, procurement, human resources and Information Technology services. It is a convenient solution for both large and small companies which do not have an internal IT team. Outsourcing ensures security and minimizes the risk not only for clients but also for service providers. Companies often hire outsourcing providers form other countries which is called offshore outsourcing.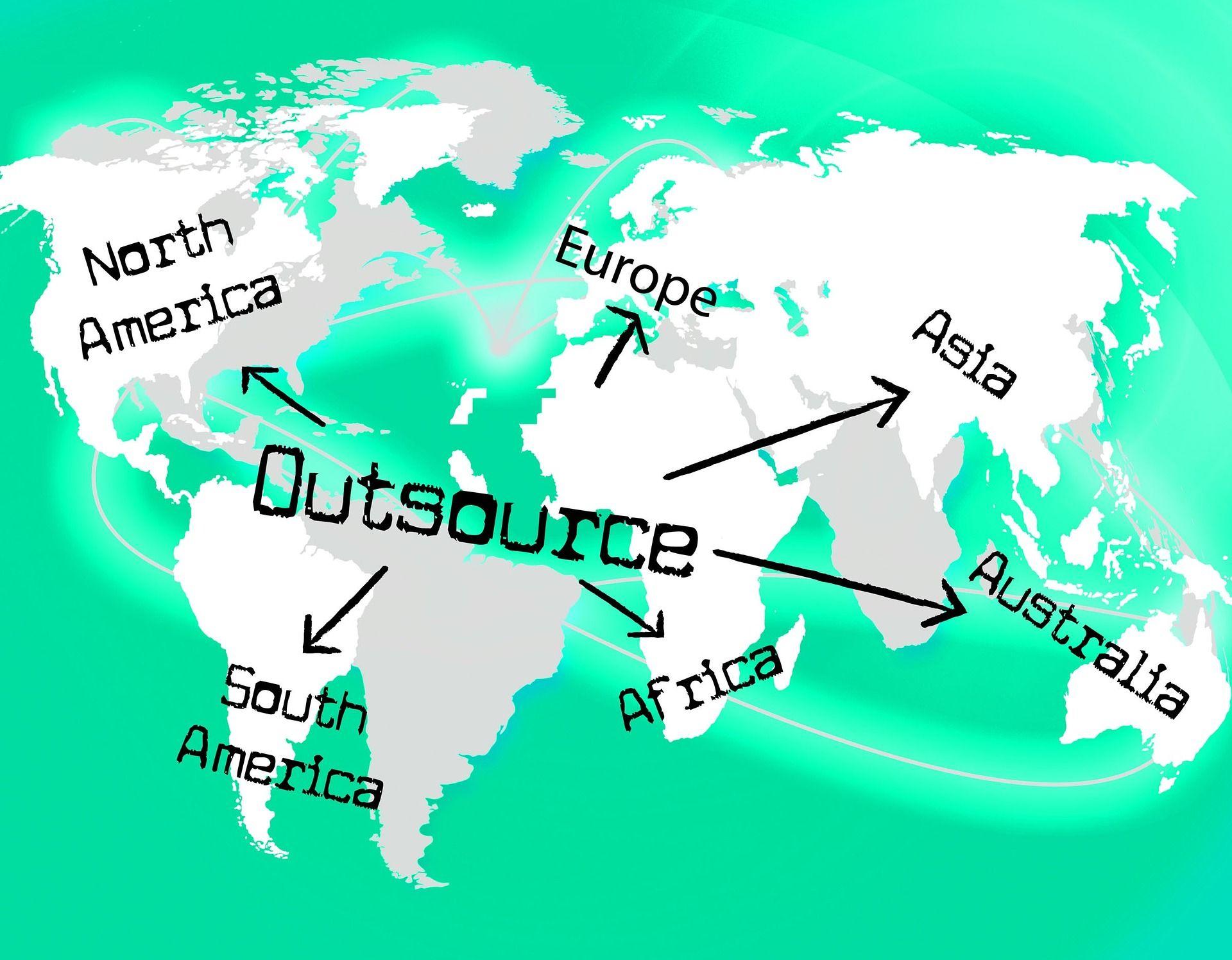 How Does Information Technology Outsourcing Work?
---
IT outsourcing is a convenient way of scaling up when you need new employees or when you struggle to find a specialist with specific expertise in your country. Companies outsourcing IT operations can save big and speed up their product development process.
In order to outsource company's processes, one needs to know what models and types are available on the market.
What Are IT Outsourcing Models?
---
Time & Materials
In the Time and Material model a client is charged for the number of hours which a single employee spent working on their project and covers the costs of the material which was used to it. You may find this type of IT outsourcing useful if you only have general requirement for your project but you do not have an exact idea of what it should look like. If the software development process involves a lot of modifications, the time and material model will allow you to control the spending and maintain good quality of your product.
Read more: Recruitment process outsourcing
Fixed Price
This option allows a customer to pay a fixed price for a complete project. Although this model allows you to estimate your budget, it is worth remembering that the software development process often requires modifications which might be charged extra. Fixed price is the best choice for customers who have precise project requirements. If you know that your product needs a lot of developments, you should consider different outsourcing model.
Staff Augmentation
This IT outsourcing strategy enables you to hire one or more skilled software developers. Outsourced engineers can work in a hybrid crew, where they support client's in-house team, or operate as independent software developers. Thanks to this option you decide if you hire these specialists temporarily or for long-term projects. Depending on your business needs, it can be specified if the augmented specialists should work part-time or full-time.
Companies value staff augmentation services as it allows businesses to scale up or down their team anytime they need it and supplement an in-house team with developers skilled in a specific technology. Thanks to this we can speed up the development and implementation of a project. Additionally, it can also useful if an employer needs to cover an employee absence.
Dedicated Team
Dedicated Team Model is an outsourcing strategy where a remote team of software engineers is hired by other enterprise to work on a single project. Firms decide to use this solution when they do not have their own in-house team or need to hire developers with the expertise in particular software development field. This type of IT outsourcing allows the project owner to keep the control over product development as well as decides about the team size, roles and responsibilities of the team members. Read more >
Read more: Dealing With IT Employee Shortage and Tech Talents Retention
Types of IT Outsourcing
There are 3 the most common IT outsourcing types : nearshore, offshore and onshore. Each of them has its pros and cons and depending on company's objectives, financial capabilities and development plans, the customer can choose the option that fits best the circumstances of their business situation.
NEARSHORE
In this type of collaboration a company outsources processes, projects or selected tasks to the partnering company located in a nearby country. This option is a convenient outsourcing type for companies which want to develop a quality product in a lower price. It enables efficient communication and shorter travel time if you need to meet your co-partners in person. It is recommended for long and complex projects, like custom software development, where frequent communication and in face-to-face meetings are a must.
OFFSHORE
It is a model where an enterprise partners with a third party company located in a distant country. Companies decide to go with this option to have an access to a large pool of skilled software developers. This highly cost-effective solution is recommended for long-lasting partnerships. An added value of this type of outsourcing for firms is opportunity to choose from staff augmentation or dedicated team services, which allows effective business transformation.
ONSHORE
This type of service involves outsourcing IT tasks to a partner operating within the same country. They can take over one or more processes. The biggest downside of onshore outsourcing is that it is the least economical option. On the other hand, it allows businesses to scale up quickly, it assures less bureaucracy, geographical proximity and reduced risk. Due to being the least cost-efficient outsourcing option, it is best for one-time engagements and projects.
Read more: Offshore vs Nearshore - which Staff Augmentation Model Choose?
Eager to know more about outsourcing?
Contact us for more details and see how much you can save on outsourcing your IT processes.
Let's talk!
What is a Software House And What Outsourcing Services It Offers?
---
A software house is a company that specializes in software products development. Such companies are able to focus on business or consumer software e.g. out-of-the-box, single license software or products like Software-as-a-Service (SaaS).
Software development agencies can be divided into service-based and product-based.
Product-based companies
Product-based companies are businesses which develop their own products and deliver them to the end users. Such users can be both businesses and individual customers therefore they realize both B2C and B2B models. These companies focus on building out-of-the-box solutions that can be later implemented and customized on the client-side to solve various business problems.
An excellent example of product-based companies are world class service providers such as Microsoft or Google. They both offer a range of out-of the-box solutions that could be configured to match the specific needs of the companies for their digital transformation.
Service-based companies
Service-based companies work directly with businesses and provide services such as custom software development, consulting or dedicated development teams.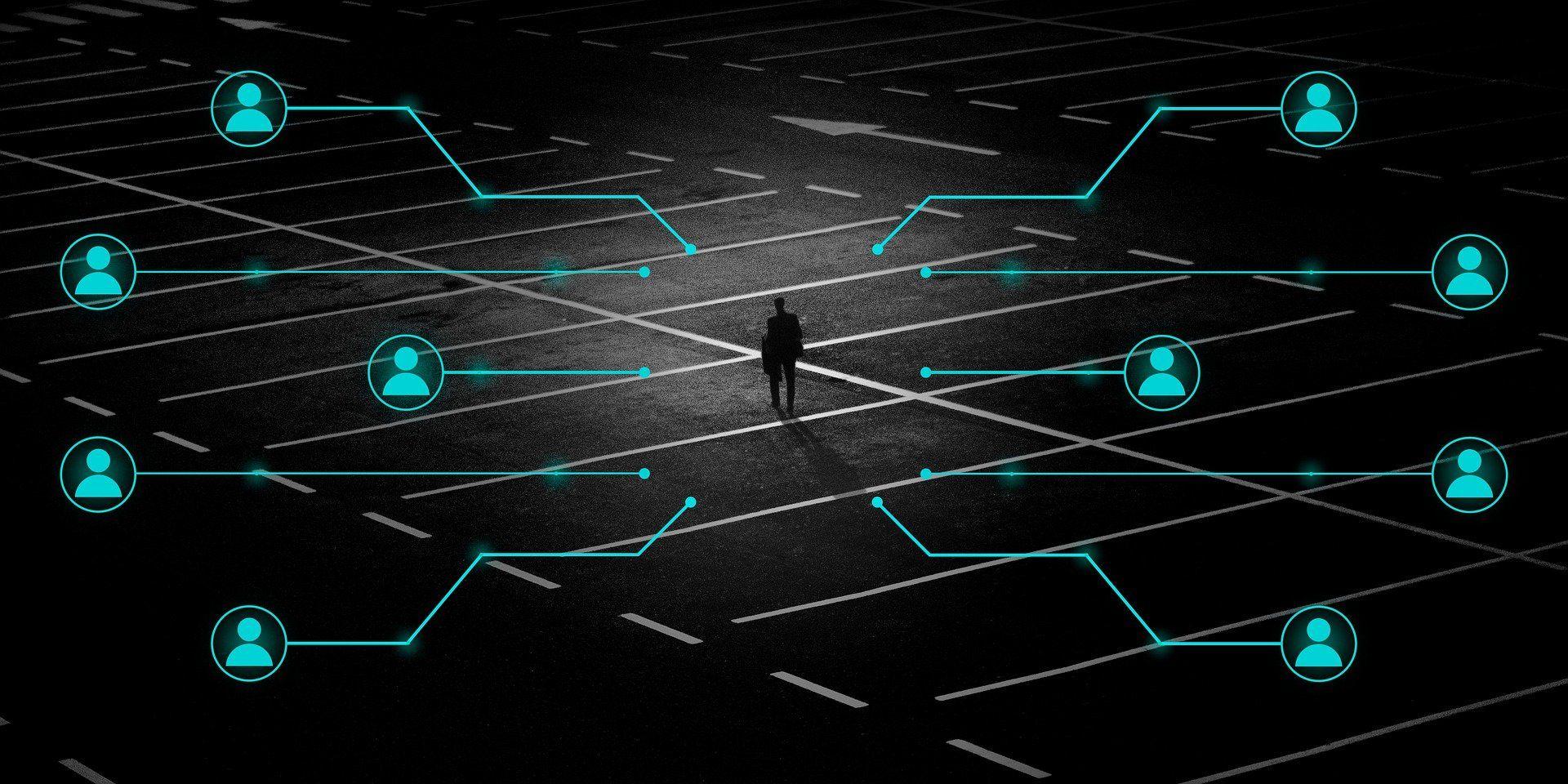 Which IT services are most often outsourced?
---
Help-desk or service desk and managing infrastructure, e.g. user technical support and removal of current failures. It often turns out to be the cheapest model and a great addition to an internal IT team which tends to be overburdened with responsibilities. In order to meet the market expectations, the companies may offer 24/7 availability of this service including the possibility of on-site intervention at the customer's site, if remote assistance is not enough;
Administration of the server and network environment;
Infrastructure as a service, e.g. server colocation, cloud service;
Fully managed service;
Providing backup, e.g. data recovery in the event of data loss from both servers and workstations;
Delivering complete IT systems;
Software as a service;
Platform as a service;
Application service;
Data centers;
Virtual Private Networks (VPN);
Mail management (hosting, cloud services);
IT process management (participation in projects);
Advice and assistance in the selection of hardware and software;
Document management and printing;
Conducting audits and external expertise (security, software legality);
Application development and maintenance;
Staff Augmentation (rental of long-term and short-term employees).
Do you need a new application?
You need to develop or rework an application but you don't know where to start? Contact us and we will work out the best plan for you.
Let's talk!
Information Technology - Not easy business with great development prospects
---
The Information Technology market is growing at an amazing pace all over the world. Although, it has been operating since 2020 the pandemic has taken toll on this industry. Demand for IT services plunged 10% in comparison to 2019, however, the forecasts remain optimistic. The rebound of the industry should be faster than in other business sectors. It does not change the fact that there is a shortage of specialists on the market and the demand for Information Technology services still exceeds the supply.
Today it is challenging to find experienced employees who search for quality projects with access to the latest technologies and tools. The atmosphere as well as work culture are equally important for the candidates before signing the contract. The high bar they set means that companies struggle to find high-class specialists. Hiring a tech lead employees takes companies several months. There are many talents on the market, but contract negotiations are time-consuming.
Considerable difficulties, costs and challenges faced by companies searching for specialists encourage them to outsource IT services. It is reasonable and substantially cheaper solution when compared with building their own IT department. Clients not only do not have time to recruit but also do not possess enough technical knowledge or solutions that would speed up the process of hiring employees in this industry.
Benefits of Outsourcing IT Services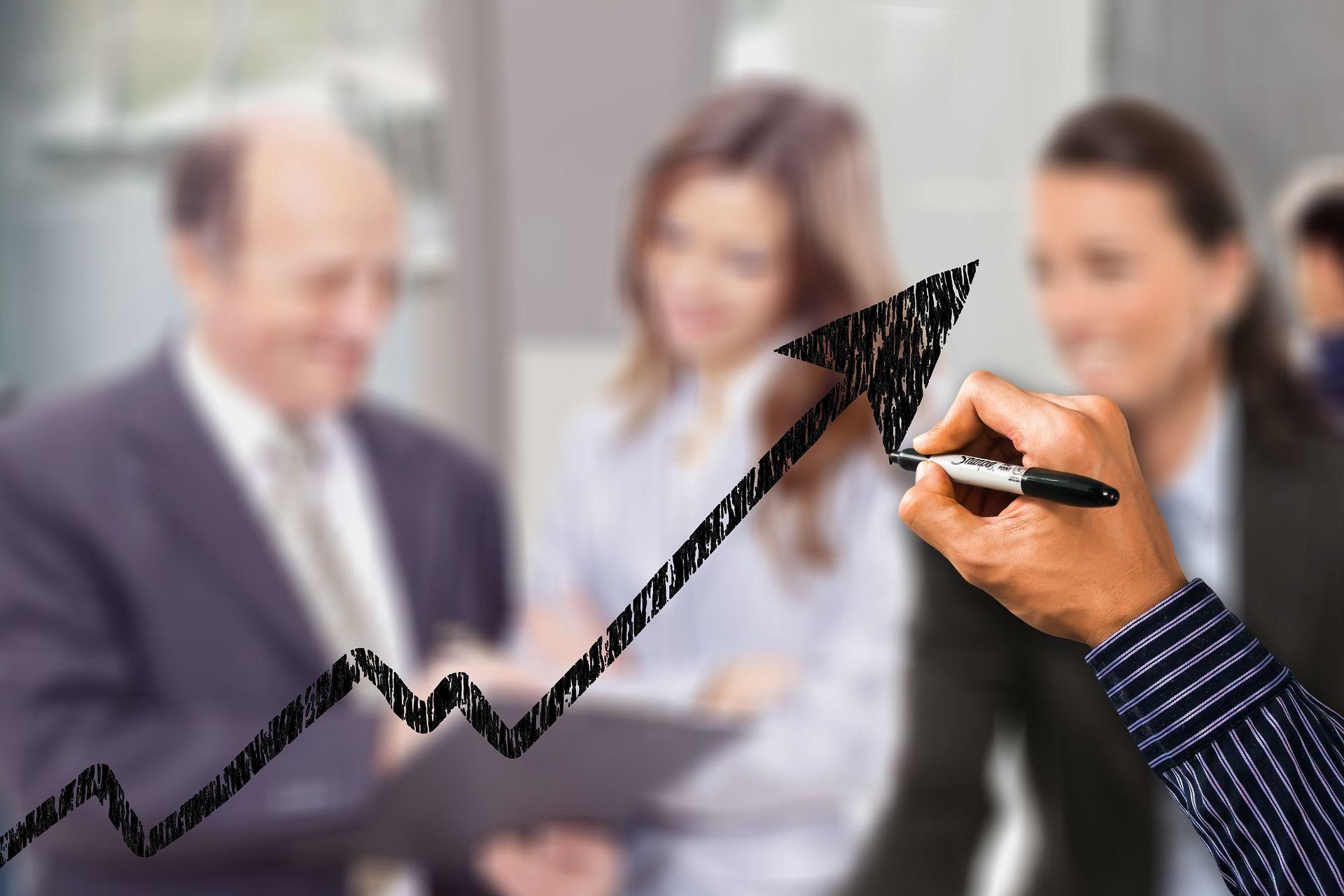 Software made for your business
There are a lot of benefits of outsourcing Information Technology services. One of the biggest assets is that company employees are not required to have technical knowledge. In case of co-operation with Software House, it is enough for the client to describe the problems and needs in simple words and experienced IT specialists will support them in choosing the best product or process for their business and digital transformation.
There are many outsourcing providers on the market who offer ready-made products, however, they will mainly work for companies where the processes are not advanced. Consequently, the fastest and the cheapest option is to order the software 'made to measure'. It allows the product to be perfectly adapted to the specifics of the client's business and therefore offers natural advantages. Firstly, it gives great opportunities to improve and accelerate processes. Secondly, it allows to increase the efficiency of the company.
Save time with outsourcing
Outsourcing IT services also enables you to save your valuable time. External IT support for companies enables to quickly transfer tasks related to the comprehensive construction and maintenance of IT infrastructure to world-class specialists in their field.
It is especially fundamental in case of potential failures that may disrupt or even stop work in many companies. IT crew can manage servers, backups, and software. In addition, specialized companies operate in accordance with the methodology that minimizes the risk of failure. Each new service is thoroughly checked and tested before it is released for final use.
Recruitment costs
Another asset of working with an IT company is that you can skip the recruitment process, which tends to be long and complicated. You have to remember that IT companies know very well how to select and check their future employees. Even if they co-operate with an external recruitment company, they often conduct technical interviews on their own in order to make sure that each recruited candidate matches their exact expectations.
Finding talented professionals is not easy therefore a good headhunter is expensive and extremely hard to find. It needs to be a person with an exceptional technical knowledge and interpersonal skills.
Read more: IT Recruitment - How to Effectively Acquire IT Employees?
Lower hardware and software costs
If the establishment decides to co-operate with an external company, they also do not have to incur costs related to the purchase of the latest hardware and software. Needless to say, equipment for the IT department is not cheap.
Apart from the basic costs concerning computers and monitors, we must also remember about software licenses and their updates. It is very important for the client to use the latest technologies.
World class training systems
Another cost that could be a burden is employee training system. The IT is one of the fastest growing industries. An employee who does not raise their qualifications quickly leaves the market and ceases to bring tangible benefits to the employer. Specialized IT companies of the Software House type have a well-developed system of internal training. Mutual exchange of experiences of specialists working on various projects allows them to constantly improve their qualifications.
Additionally, IT companies usually have a well-estimated training budget. They know that continuous training of their employees is the basis for meeting the challenges of an increasingly demanding market.
The software house training system proved to be faster than theoretical courses. In our company we work on specific examples and solutions. Under the watchful eye of the Tech-Leader learning goes faster.
Best quality services with new technologies for your business
Outsourcing services have one more advantage. They gives us access to the world class specialists and the highest quality services. It is our support. The main advantage of working with Software House company is that you get to build a custom solution that matches the unique business processes, operations, and needs. Let us give an example of one of the projects implemented in our company:
Context: We signed contract with a client who needed to improve the production process. International Distribution Center (IDC), order picking monitored by SAP with route calculation and box content checked by its weight.
Problem: In case of an inconsistency between the theoretical and real package weight, either the content is wrong or the weight has not been calculated properly. In both cases, the operator needs to check the package content which is a time loss.
Solution: Develop software which allows the operator to check the content easily and update the theoretical weight in SAP in case of difference. The operator used the barcode scanner to check every product one by one, with a scale connected to the software, each product was automatically weighed.
Result: Our software has reduced the operational time loss by 50%. By updating automatically SAP, the errors due to wrong theoretical weight were reduced by 30%. The total gain was 4 hours per day.
Thanks to the work of programmers, business analysts ,testers and managed services our clients improve processes and lower cost. Smaller company's expenses equal 100% customer satisfaction. Good software can change the way a company works. Well managed services produce outstanding long term results.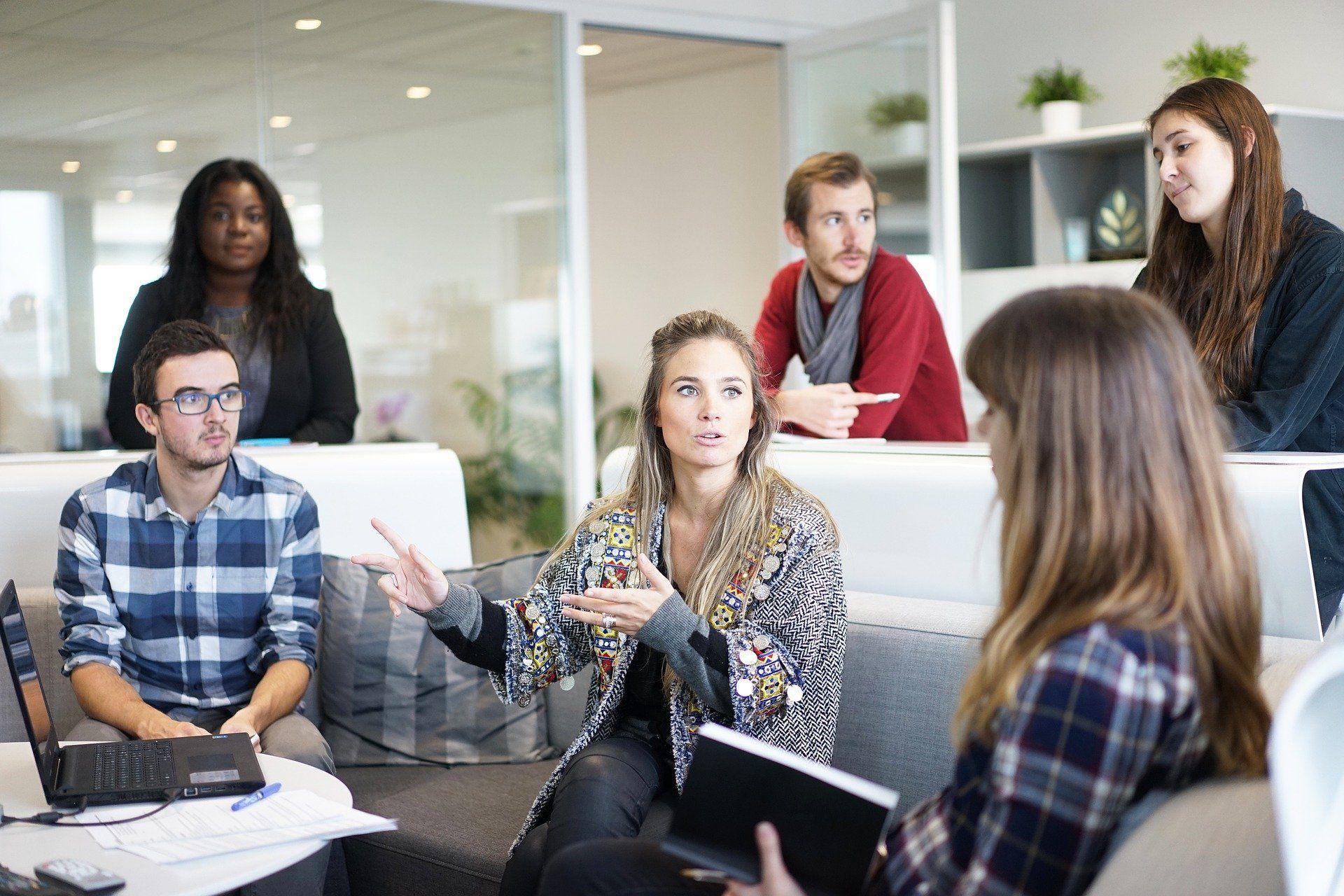 Should I have an idea for a ready-made solution before signing the outsourcing contract?
---
No. Service providers will gather as much information as possible from you before signing a contract. The basic rule in this business is signing a confidentiality contract - NDA (Non-Disclosure Agreement).
In our company, our team sits down with a prospective client for consultation, which is aimed at finding the best solution tailored individually to the specifics of our client's business. We are here to provide our clients with support and the best solutions.
Our top priority is to give our business partners 100% security and confidentiality. We ensure that our clients' company details remain secret.
Which countries are IT services the most often outsourced to?
---
The Philippines, India and Ireland are the most popular outsourcing destinations. The data shows that Poland made its way to the TOP 10 countries with the highest quality IT services. High-class specialists, attractive operating costs and the proximity of Western Europe encourage companies to outsource their IT services here.
Poland can still offer a relatively large talent pool. Although, this situation is changing dynamically because more and more companies find their specialists here.Example of outsourcing it team.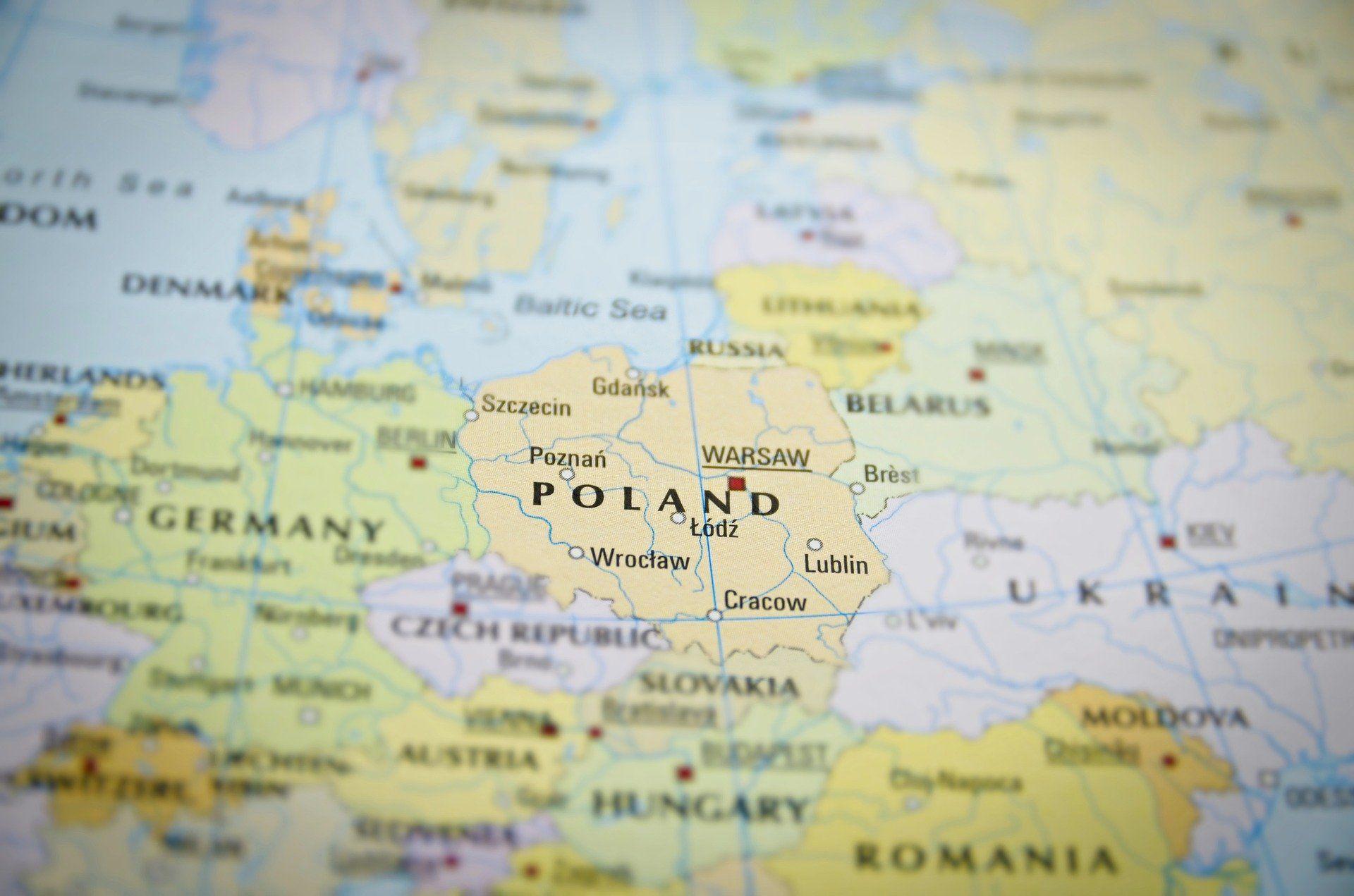 Contact us and let's arrange a free consultation. Find out how we can help you improve your business.
Let's talk!
Are there any downsides of IT outsourcing for your company?
---
In my opinion, the only disadvantage for the client could be the hourly rate, which is relatively higher than of a full time employees. However, it should be remembered that when one decides to outsource they are able to minimize the recruitment and HR expenses.
Needless to say, work in a team of specialists is more efficient, and consequently reduces labor costs substantially. It is no secret that finding the right candidate is often associated with high costs and increased efforts.
Why You Should Use IT Outsourcing?
---
If you manage to tailor the best IT outsourcing option to your situation, it will bring a range of benefits to your business. Here are some business outsourcing facts:
Cost reduction
Reduce your expenditures with nearshore and offshore IT outsourcing.
High efficiency
Hire more software developers for lower amount of money.
Scalability & Agility
Scale up or down easily and quickly react to changing market.
Getting ahead of the competition
Lead the way in your industry with innovative approach and solutions that your customers will appreciate.
Work round-the-clock
Operate at high speed with offshore business partners who will work toward your company's success while you sleep.