We are proud to share with you our 5 starts reviews which we were given for the software development, recruitment and staff augmentation services. Our clients' honest and thorough reviews have a massive impact on us. Their feedback helps us improve our services and establish our name in the industry. Here are some snippets of the reviews we have received so far.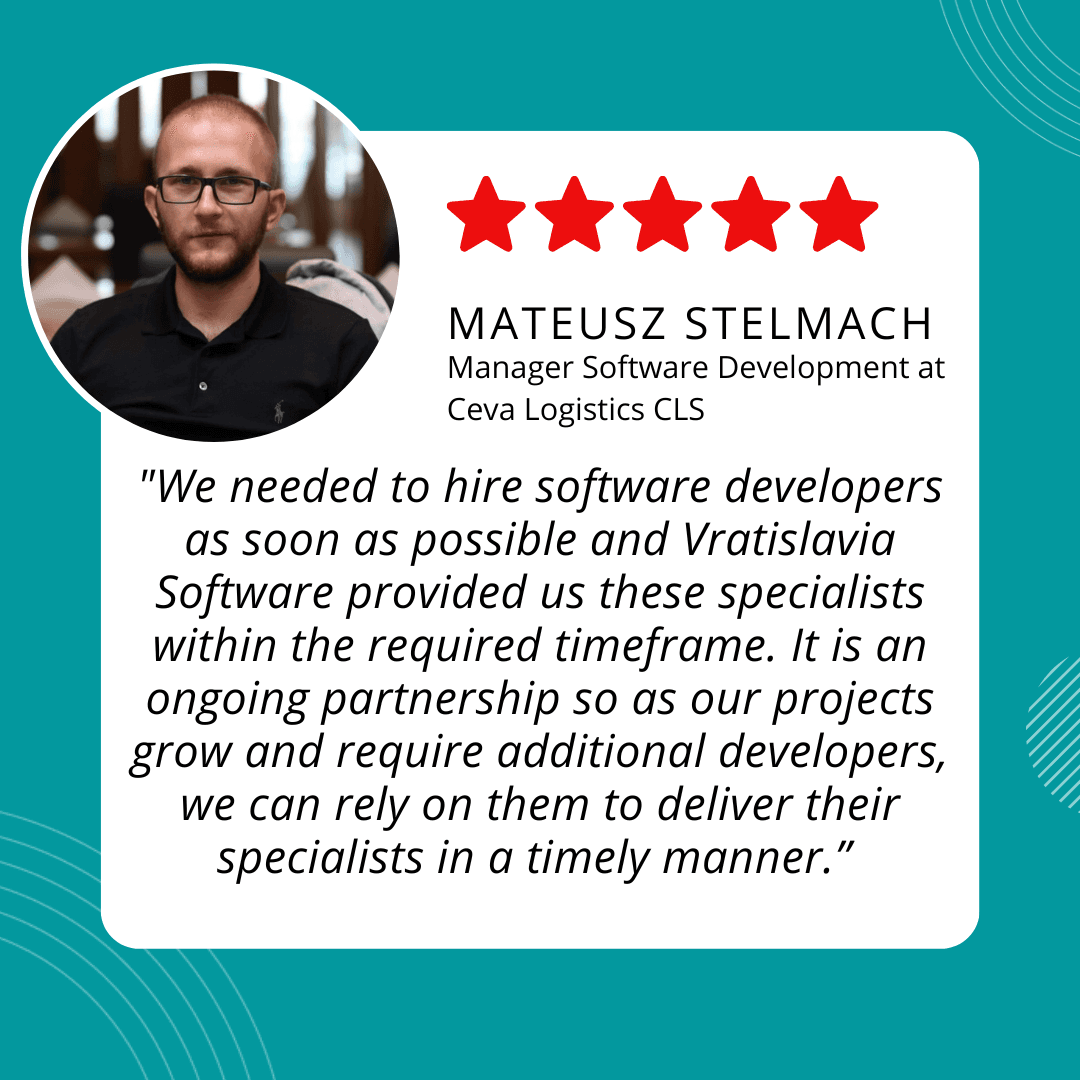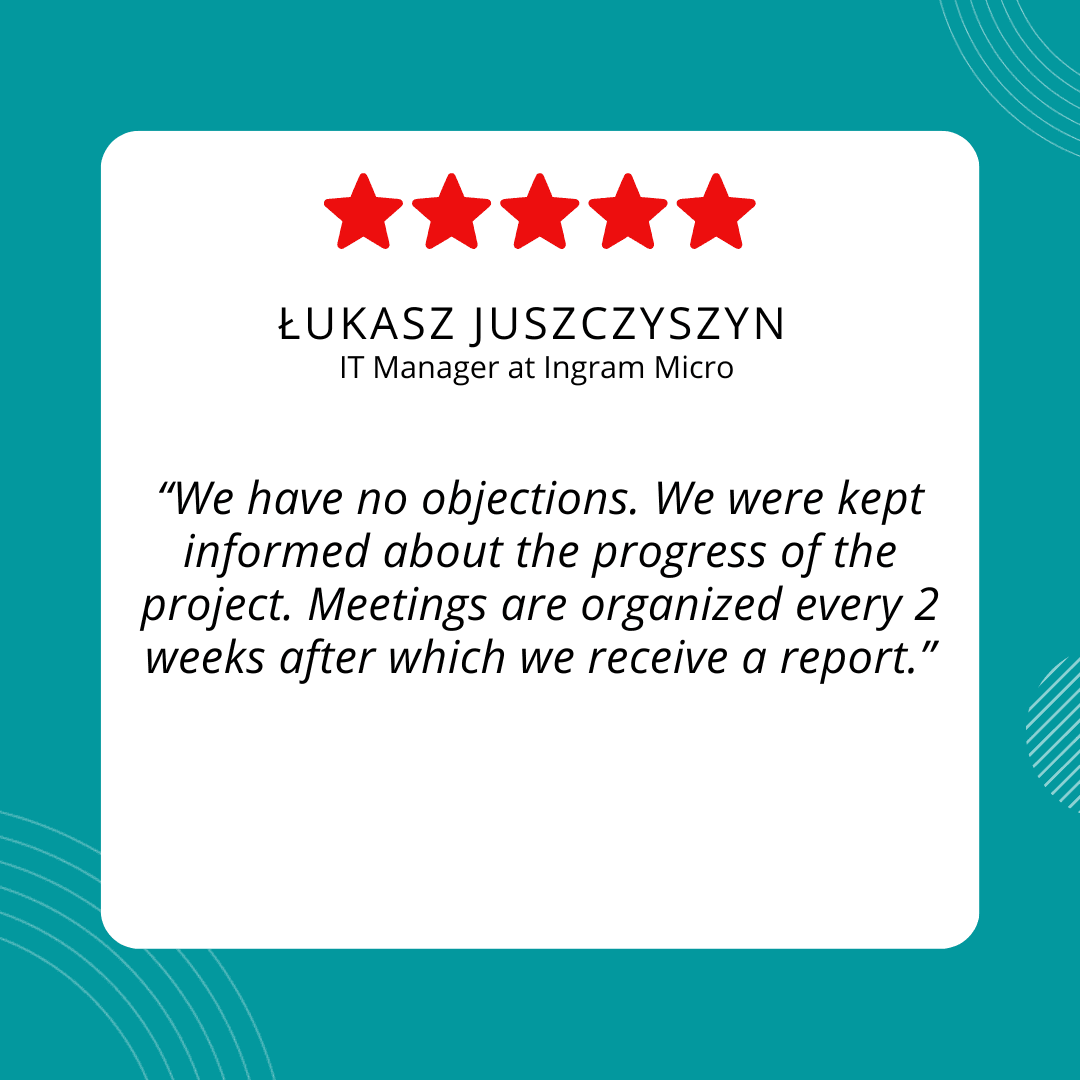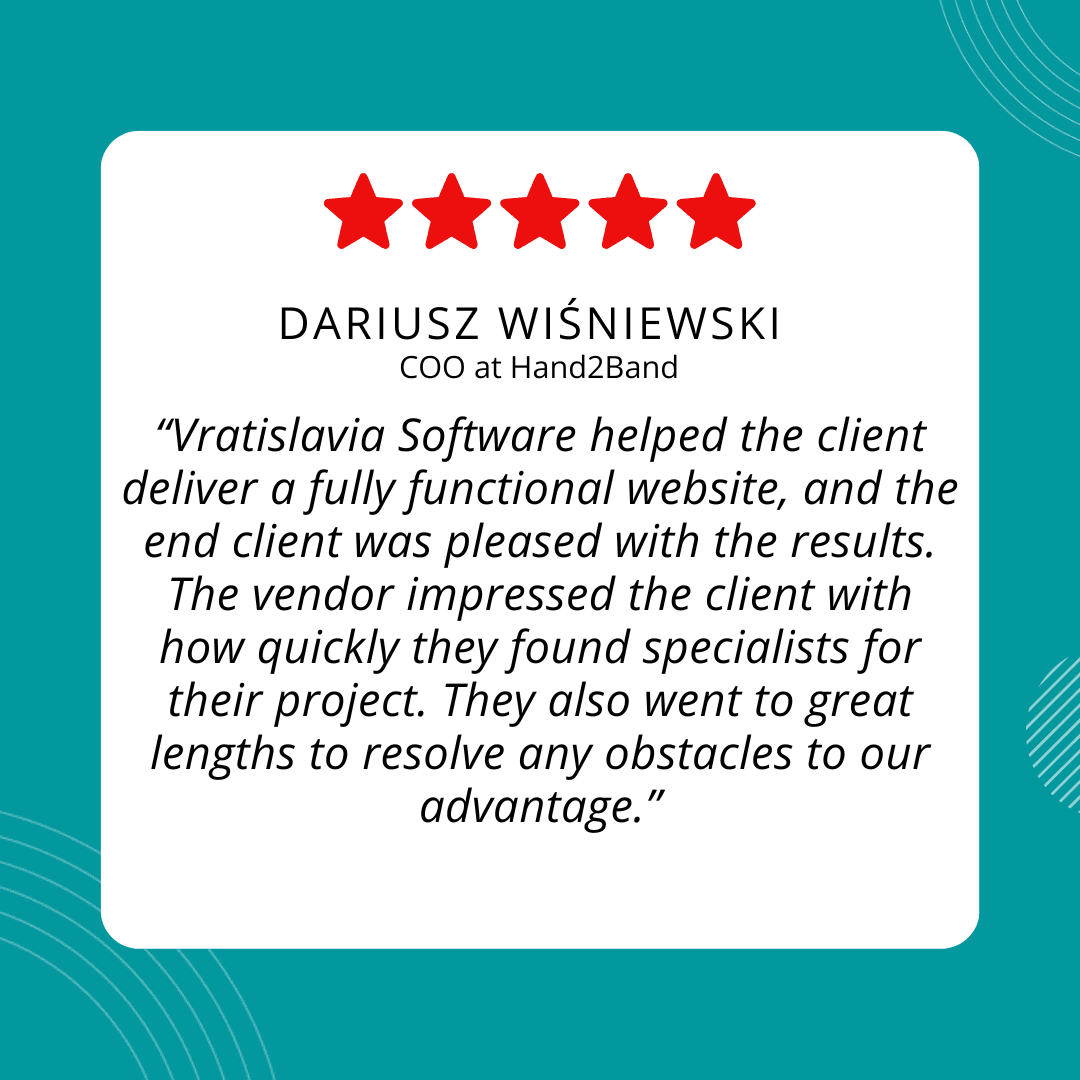 Vratislavia will continue to go the extra mile, no matter the project or business size, and we are delighted to see our clients succeed. If you're curious to see more about the reviews, check out our Clutch profile.
What is Staff Augmentation?
---
Staff Augmentation is an outsourcing model where one or more skilled developers are hired by third party organizations for software development projects. Outsourced developers can work as a part of an in house team, where they co-operate with the client's employees, or as independent engineers. The team structure, roles and responsibilities depend solely on the project owner and customer's business objectives.
A staff augmentation firm can provide software developers temporarily or for long-term projects. They can work part-time or full-time, depending on the customer's business needs.
Vratislavia Software is a staff augmentation service provider and a software company based in Wrocław, Poland. We build innovative software solutions and deliver software developers and dedicated team augmentation. Our strenght is .Net technology. We also have developers associated with a front-end in ReactJs or Angular. We offer development services like Staff Augmentation, Dedicated Team, Custom Software Development and IT Recruitment in these technologies.
As a small company, each client is important to us, and we are 100% committed to every project. Whether you need a consultation or assistance with your project, we've got you covered. Our team compromises professionals with comprehensive technological knowledge who are passionate about their job. We hire mainly mid and senior specialists who can provide our customers with valuable technical expertise.
Clutch is a B2B ratings and reviews platform based in Washington, DC. They evaluate technology service and solutions companies based on the quality of work, thought leadership, and client reviews.
Interested in Staff Augmentation Services?
Get in touch with Vratislavia Software, and one of our team members will get back to you shortly.
Let's Talk